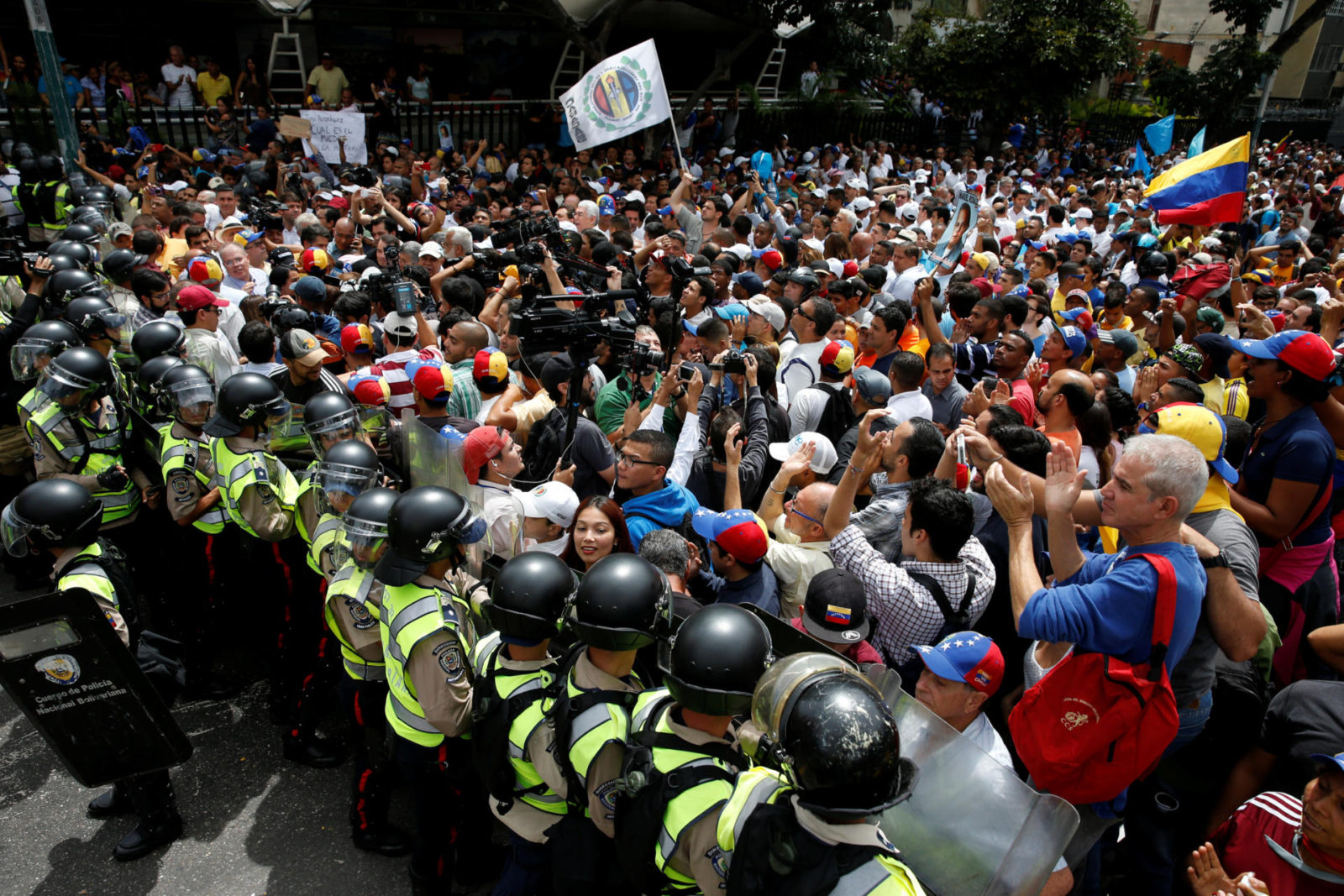 Ever wonder what would happen if the U.S. was to experience an economic collapse? How would you react if you realized there's a shortage of food at all local and distant grocery stores? I ask you all to take a moment and view images from the ongoing crisis in the country Venezuela. This country is currently experiencing an economic collapse first hand. As people begin to riot and loot for food and water, it made me wonder—What would YOU do for food and water?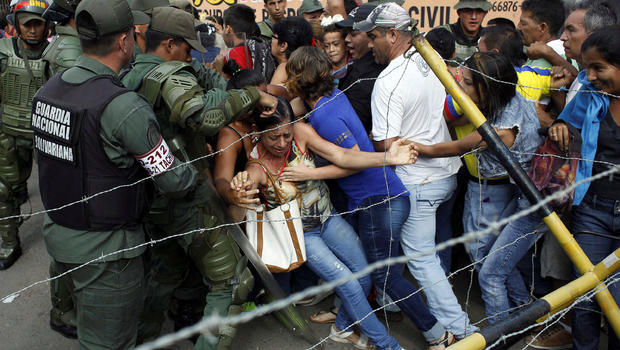 While many prepare for the holiday in the U.S., the people of Venezuela clash with Venezuelan National Guards as they try to cross the border to Colombia over the Francisco de Paula Santander international bridge (above).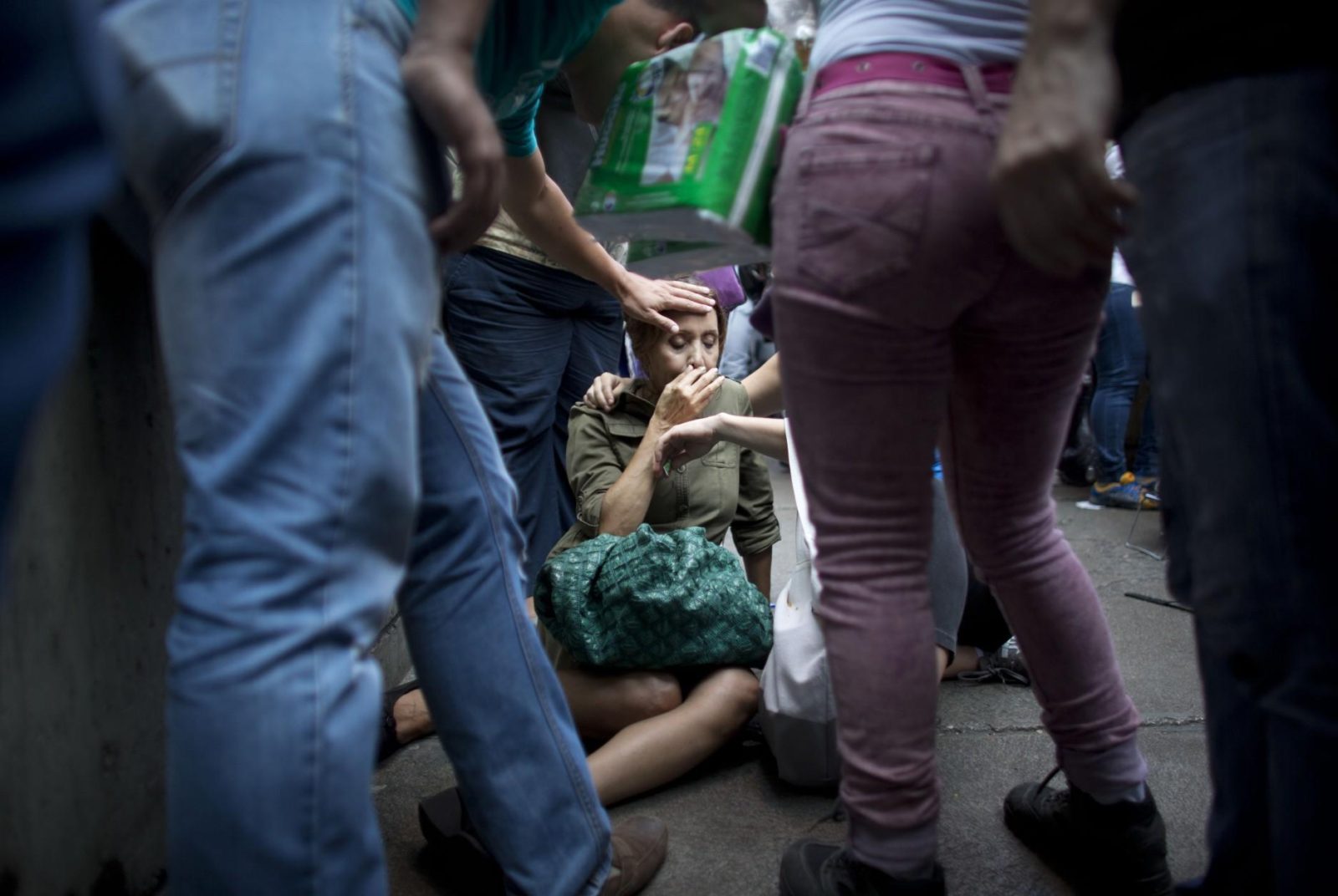 (Above) Irama Carrero is aided by fellow shoppers after fainting in a food line outside a grocery store. Carrero, who said she hadn't eaten that day, had spent hours staring blankly ahead in the line for the elderly when her gaze suddenly became more fixed. She tilted backward and no one broke her fall.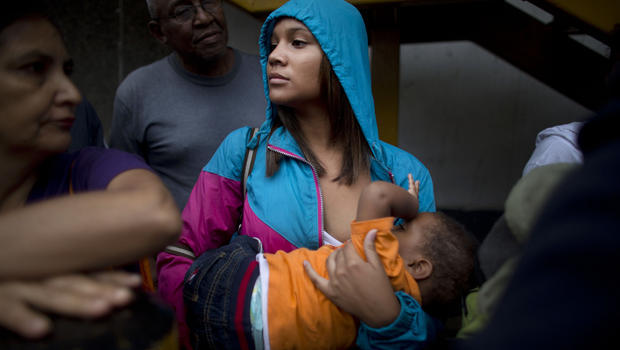 (Above) Madeley Vasquez, 16, breast feeds her one-year-old son Joangel as she waits in line outside a supermarket in Caracas. Vasquez said that she once had to run down the block to avoid getting caught up in a knife fight that broke out when a woman was accused of cutting the line.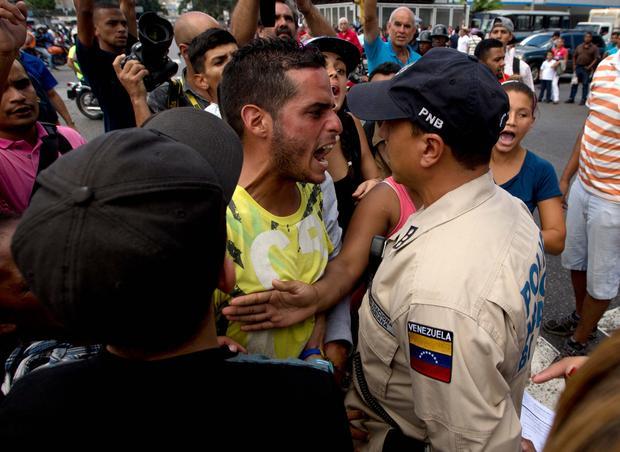 (Above) A man waiting in line at a grocery store argues with a Bolivarian National Police officer as he and others wait for food to arrive at a store in Caracas.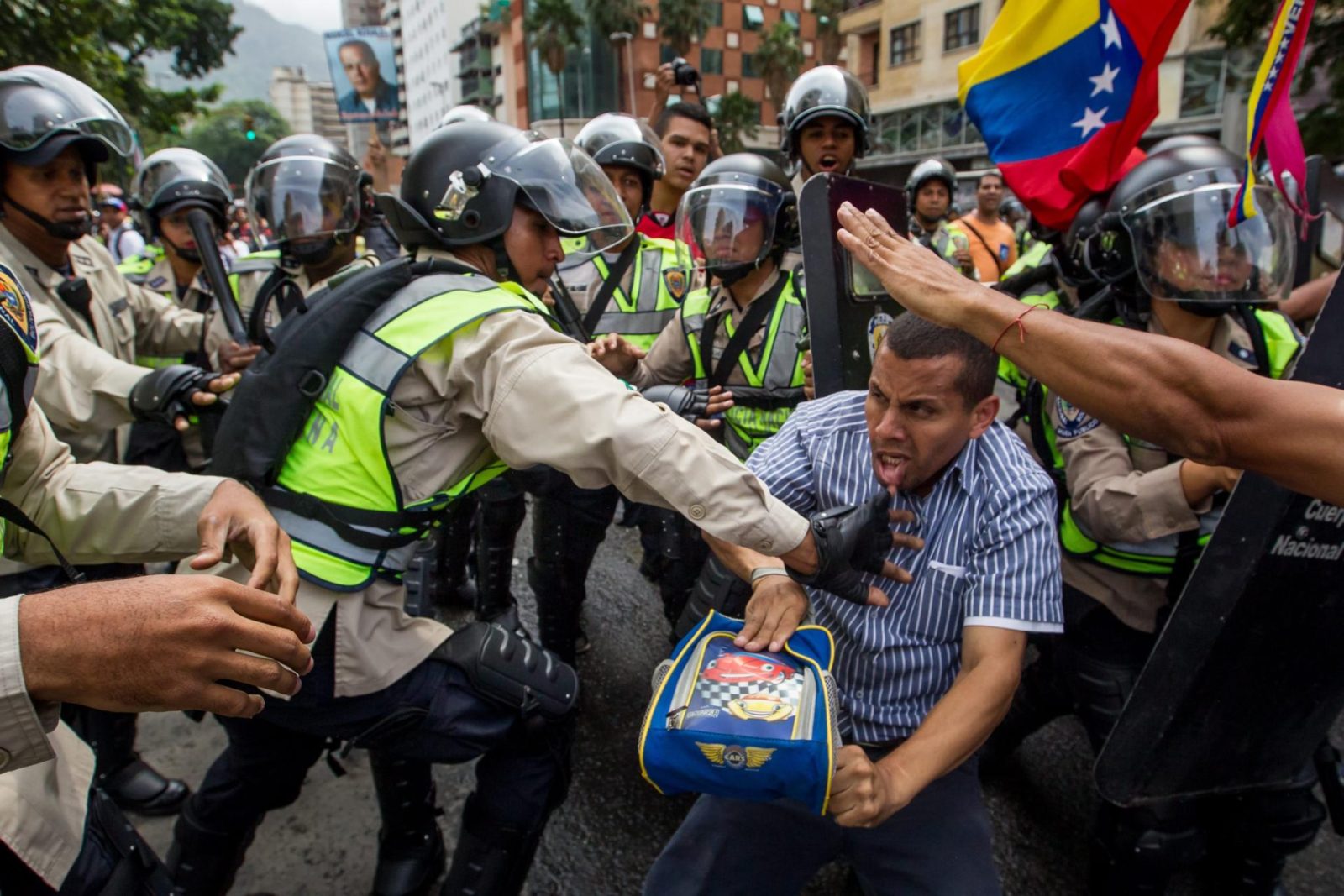 (Above) Demonstrators clash with police during a protest against Venezuelan President Nicolas Maduro's Government. Many people in the country believe President Maduro is to blame for the collapse.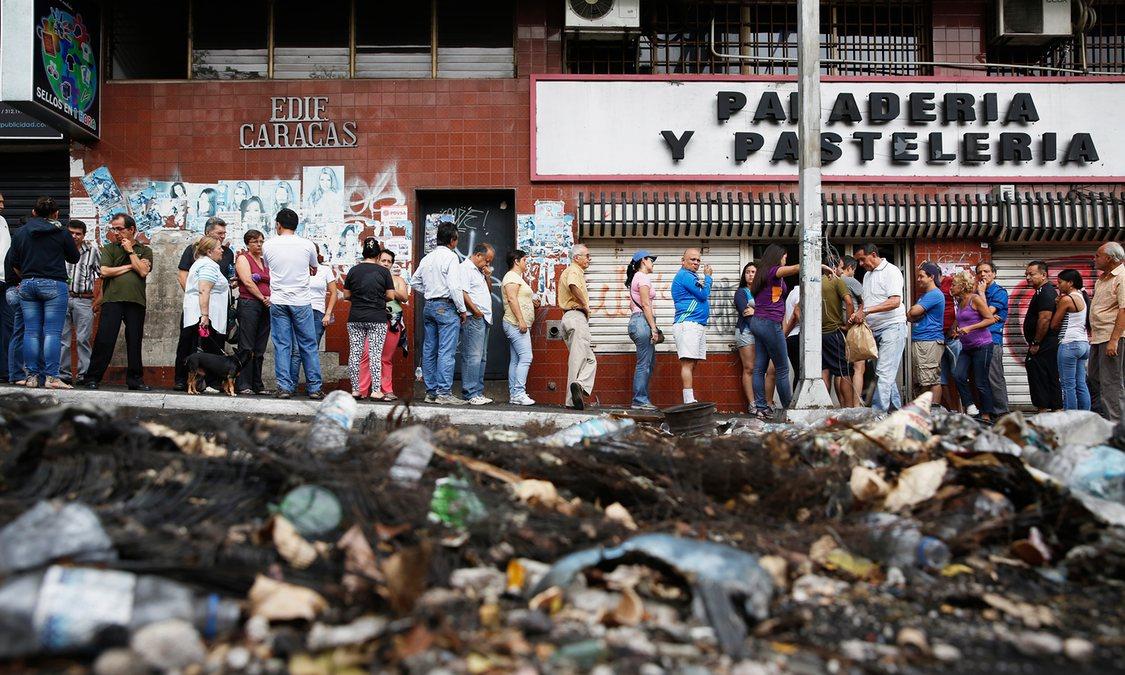 (Above) People wait in line to buy food outside a supermarket in Caracas. It's reported that prices have been driven impossibly high by scarcity, hoarding, and black market sales, forcing Venezuelans to line up again and again for subsidized goods.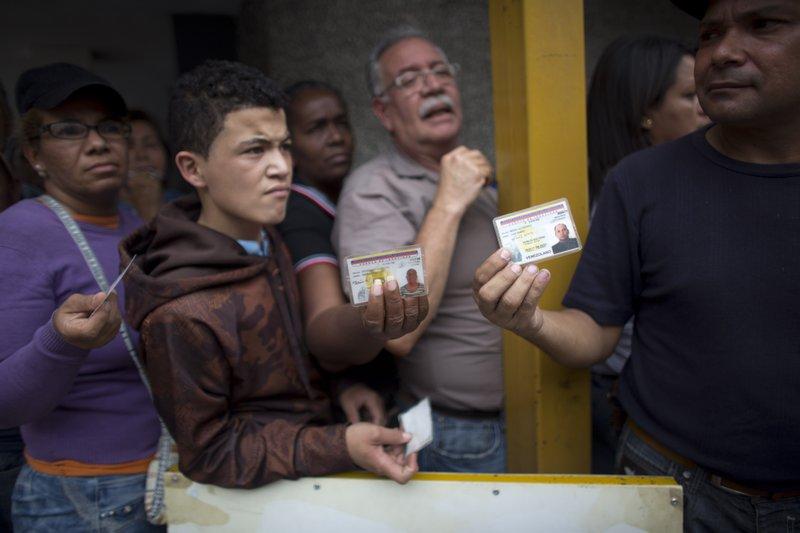 (Above) People show their national ID cards as they wait in line outside a supermarket to buy food. Can you imagine having to show identification just to enter a store with the hopes of buying food?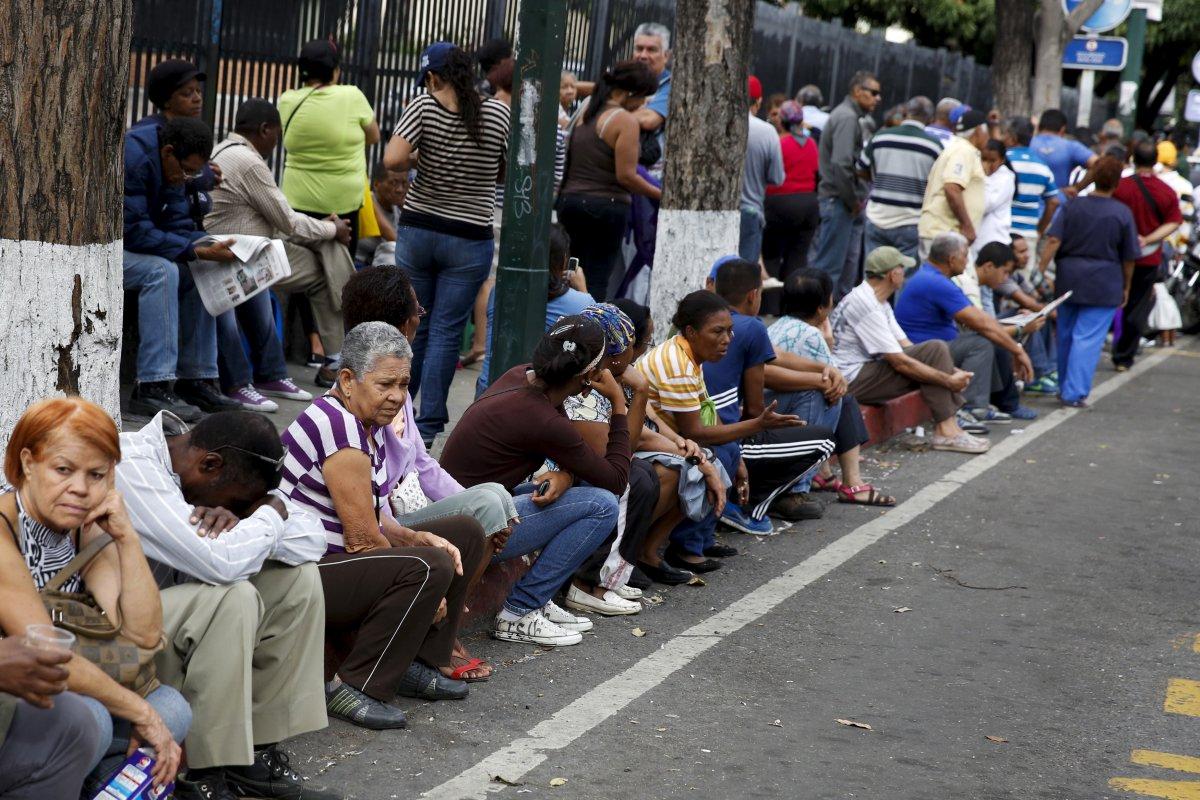 After viewing these images, I hope you all see the importance of stocking extra goods like non-perishable food and bottled water. If an economic collapse was to happen in the U.S. would you be prepared? Post your thoughts and let me know–What would you do to feed yourself and your family in the event of a major crisis?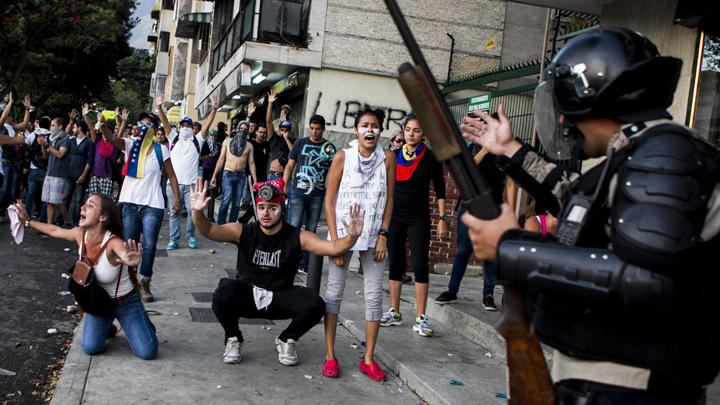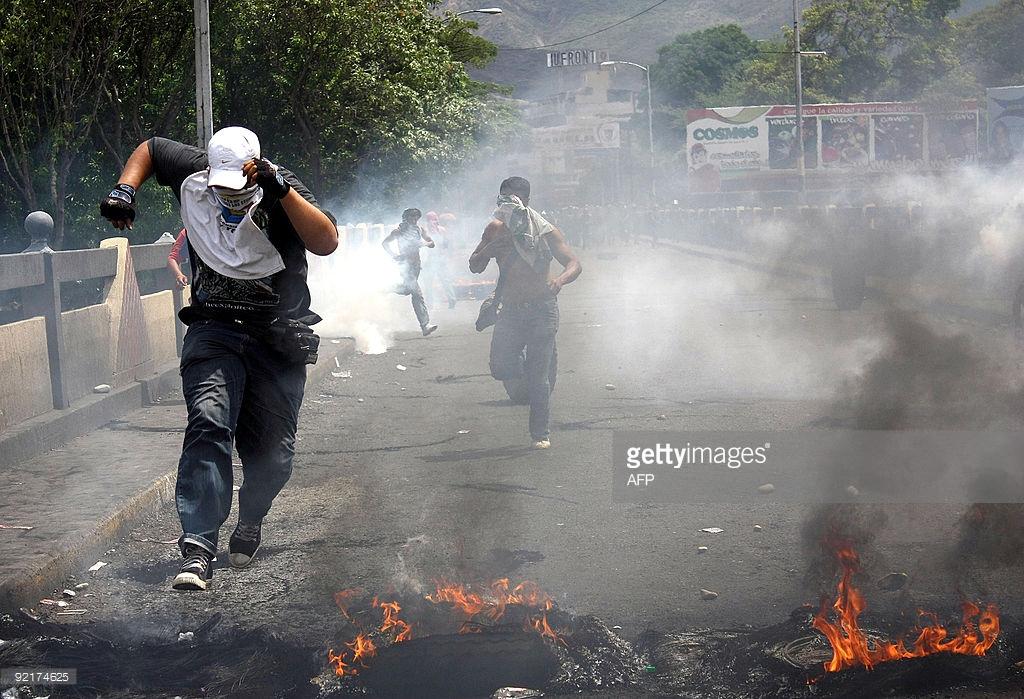 Photo Credit:
*Myridith Kohut for the NY Times
*AP News
*Carlos Garcia Rawlins/Reuters
*GettyImages, AFP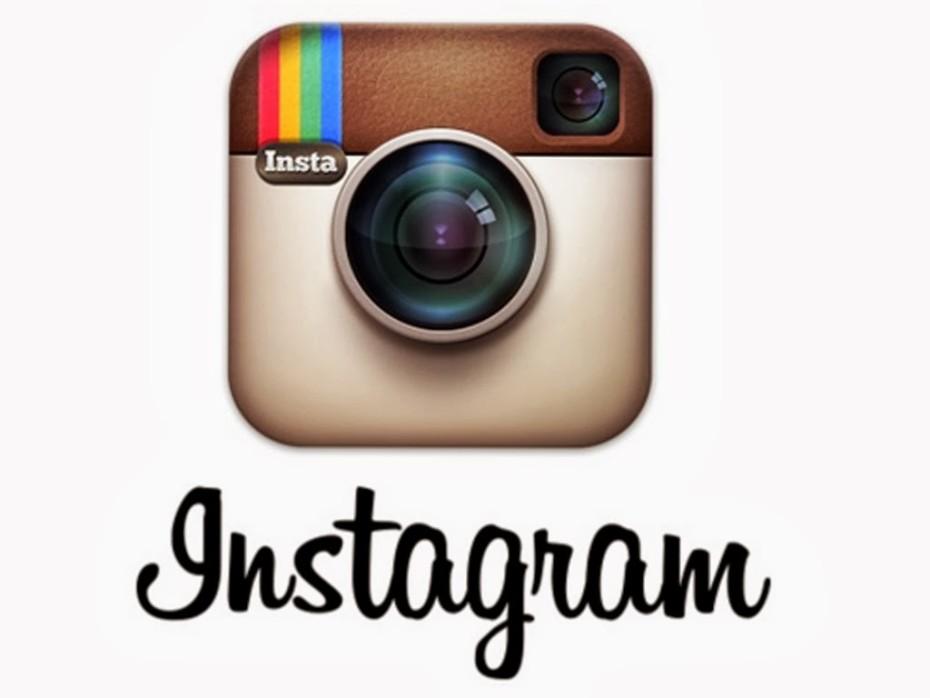 Follow me on Instagram @CornerOfKnowledge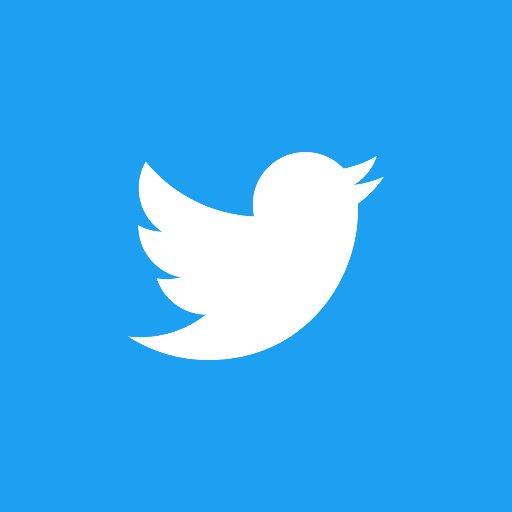 Follow me on Twitter @OpenUrMind369